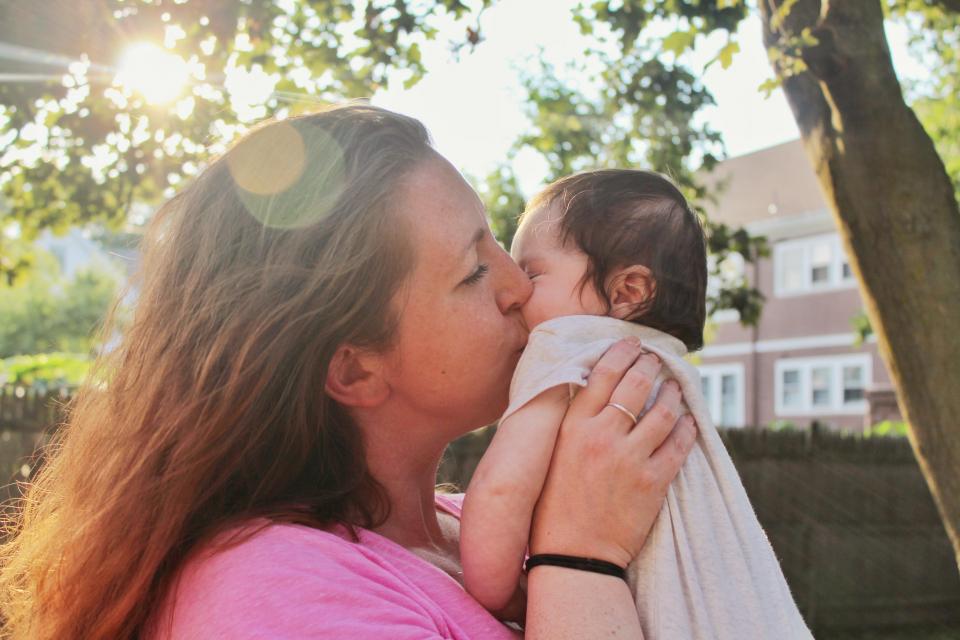 By Ellie DeGarmo, B.A., Junior Policy Associate
August is National Breastfeeding Month, and New York State (NYS) is dedicated to promoting breastfeeding as a part of the NYS Prevention Agenda (NYSPA). Specifically, the NYSPA identifies the goal of "increas[ing] the proportion of NYS babies who are breastfed" as one of the ways to accomplish the Promoting Healthy Women, Infants and Children Action Plan.
Breastfeeding is important because there are many proven benefits to both mothers who breastfeed and to their babies. For example, breastfed babies are more likely to have stronger immune systems and are less likely to develop childhood obesity, while mothers who nurse are also likely to have positive effects on their immune systems and will have a reduced risk of developing breast cancer.
When in the hospital, after giving birth and before discharging, mothers typically make the crucial decision of whether to breastfeed or to use formula. This is why the position that hospitals take plays a crucial role in informing this decision.
The NYSPA recognizes this influence. To this end, as a part of its suggested interventions, the NYSPA emphasizes the expansion of Baby Friendly Hospitals, calling on various stakeholders to support this effort. To acquire the designation of being a Baby Friendly Hospital, birthing facilities must implement the Ten Steps to Successful Breastfeeding and abide by the International Code of Marketing Breast-milk Substitutes.
In addition to breastfeeding being a part of the NYSPA, there is relevant information that, if equipped with, New Yorkers can become aware about breastfeeding in NYS. Two examples of this are by understanding (1) the relevant legal framework in NYS; and (2) the resources available to breastfeeding mothers.
The most important piece of NYS legislation to know is the "right to breast feed," found in Section 79-E within the 1994 New York Civil Rights Law. This law provides the most explicit and comprehensive protection to nursing women, allowing mothers to nurse wherever they want, regardless of whether they are in a public or private space. The New York Civil Liberties Union expands upon this by highlighting the fact that and the ways in which the right to breast feed protects women in specific settings like at hospitals and in the workplace.
Despite these protections, prevailing stigma towards breastfeeding in public can deter women from exercising their right to do so. To address this, baby cafés, which are places that "offer support on all aspects of breastfeeding," have sprung up across the country. There are currently 17 baby cafés operating in NYS alone, six of which recently opened.
Nursing mothers in New York City (NYC) also have the option of using public "lactation pods" to pump milk or breastfeed their babies. These 4 foot by 8 foot pods are enclosed spaces that can be locked and are equipped with an electrical outlet for breast pumps. There are dozens of these units located throughout NYC, five of which were unveiled at the beginning of this month.
Although the official National Breastfeeding Month is coming to a close, our dedication to this issue is far from over. It's important to ensure that awareness and advocacy extends beyond August, and continues throughout the year.
Accomplishing this requires sustained attention to both the institutional level and the individual level. Specifically, relevant professionals and hospitals must adopt the guidelines delineated in the NYSPA to become baby friendly, while mothers must be provided with necessary information about the protections and services that are available to them. For more material and resources to help guide this process, please refer to the breastfeeding factsheet that was assembled by the Academy's Designing a Strong and Healthy New York (DASH-NY) project team.